Automated SMS notification: strategies to improve student retention in eLearning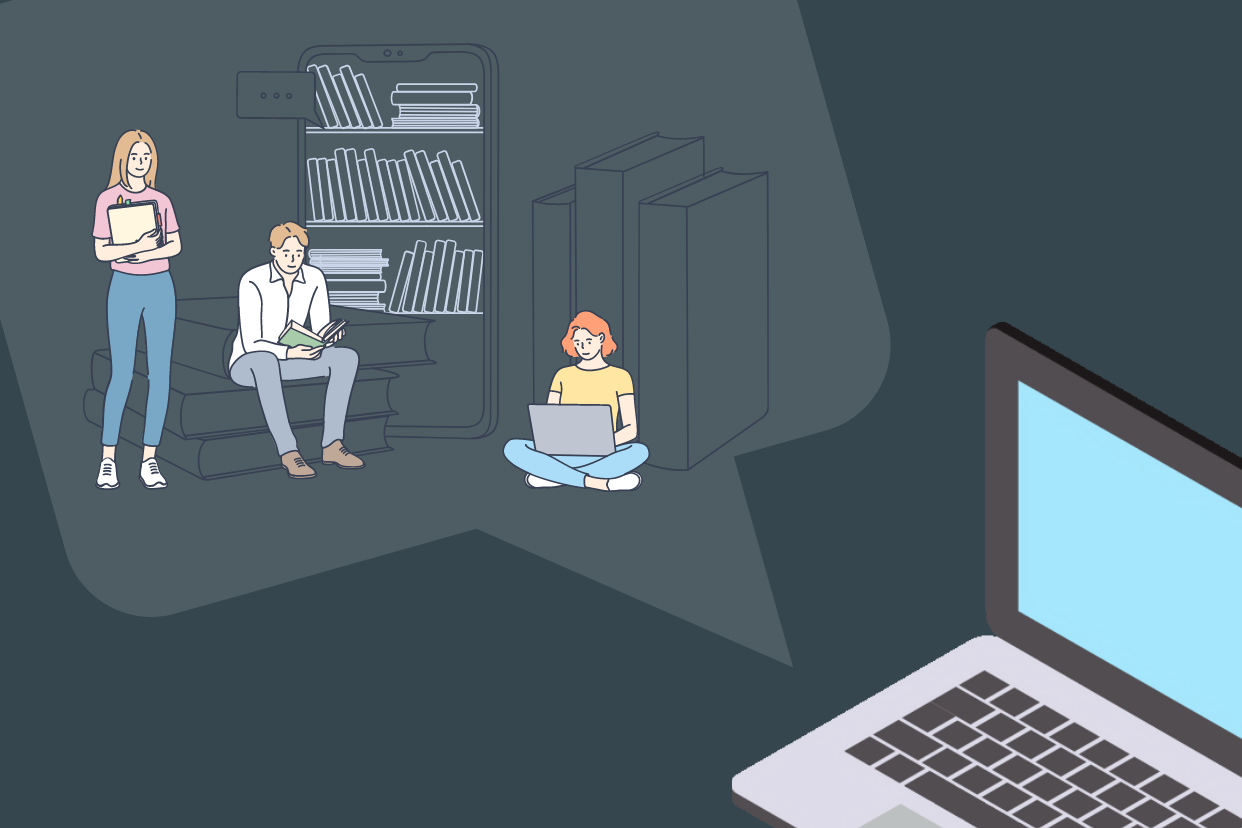 Ensuring that students remember the knowledge till the time they get the opportunity to apply it is critical for the success of an online course. Courses are usually designed in a way that helps us to understand and remember as much as possible. However, that only works when we attend classes regularly and give ourselves time to assimilate the material and store it in our long-term memory. Otherwise, we don't get much from this experience.
Students, especially young ones, have trouble attending online classes regularly. They need assistance to stay motivated and engaged throughout the entire program. The modern design of an eLearning platform and well-researched content are sometimes not enough to keep them interested, so many quit. Companies struggle to find effective strategies to improve student retention rates and minimize dropouts.
The greatest challenge of eLearning
Although more convenient and flexible to many students, eLearning has its challenges. One of the most prominent, faced by all online course creators is the student retention rate.
Studies repeatedly show that class attendance strongly affects academic performance. The more regularly a student attends classes, the more they remember and understand the material. Skipped classes lead to a loss of motivation to continue education. So how to keep learners engaged and motivated? Let's take a look at some of the proven methods to retain eLearning students.
Strategies used to improve student retention in eLearning
If there are techniques related to the design of eLearning platforms to make them more user-friendly, there must be some ideas on building engagement in your classroom. We've collected strategies beneficial for both eLearning platforms and students.
Being part of a community
According to research, students learn better if they are a part of a community that promotes healthy competition. To ensure learners keep attending classes, you need to create an environment where they can compete with each other using their academic skills. A good example is a Q&A channel where all the students may ask questions about the topics covered and share their knowledge on particular subjects. This way, they get the sense of belonging to a group and feel the need to contribute.
Personalized content & storytelling
By creating personalized reports and assignments, students can express themselves, and you, as a teacher, can provide them with one-on-one feedback on their performance. It's a perfect way to show students their work matters, and there's someone who's monitoring their progress along the way. Having a mentor is super motivating! Additionally, avoiding jargon and dry facts can help. Instead, try storytelling. It's a way to better engage the students in the content delivered.
Automated SMS notification
Another strategy to improve student retention is to invest in a solution that reminds them about upcoming classes. Research shows that 30-40% of all no-shows happen due to people forgetting about the appointment. Automated class reminders turned out to be very helpful to MyLingo Kids - a foreign language learning platform for kids all around the globe.
MyLingo Kids uses an advanced class notification system powered by Apifonica. Thanks to a powerful SMS API, the learners or their parents receive a reminder a few hours before the scheduled class. The recipients see "MyLingoKids" as a sender (instead of an unknown phone number) and may easily recognize future messages. The solution not only improves the student retention rate but also successfully increases customer lifetime value.
Applying gamification
Gamification is applying game-design elements to create engagement similar to those experienced when playing a game. It's a great way to engage students learning online!
Gamified elements can be anything from keeping a scoring board to custom badges given to students when they reach a certain level or complete any achievement. It's about providing fun and joy of competing and winning. The group will be motivated to get better at specific skills, and that's how you get their attention and regular attendance!
Summing up
One bright idea can make a huge difference! Teaching kids online can bring a lot of joy, but getting there takes some effort. The above strategies will not only help you improve student retention rates, but also they will help you be a better tutor. Our job is to deliver the message the best we can, no matter the audience's age.