Odmieniamy procesy biznesowe
od 2015 roku
Rozwiązania Apifonici dla komunikacji w biznesie pozwalają skupić się na
najważniejszych zadaniach dzięki automatyzacji rutynowych procesów w zakresie
angażowania i obsługi klientów: retencji, kwalifikacji leadów, wysyłania powiadomień, itd.
40 mln
rozmów zautomatyzowanych każdego miesiąca
9
państw, w których działamy
Apifonica powstała w Tallinnie, europejskiej kolebce start-upów. Jesteśmy różnorodną grupą ludzi, którzy współdzielą zainteresowanie technologiami w chmurze, sztuczną inteligencją, telekomunikacją i robotyką.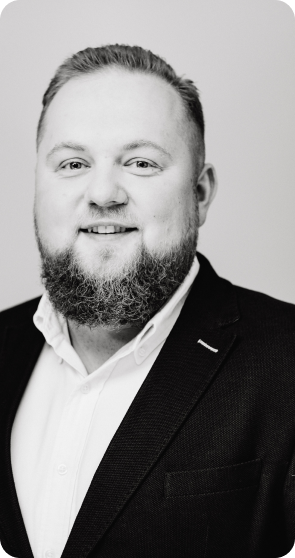 Denis Shirokii
Założyciel, Dyrektor Zarządzający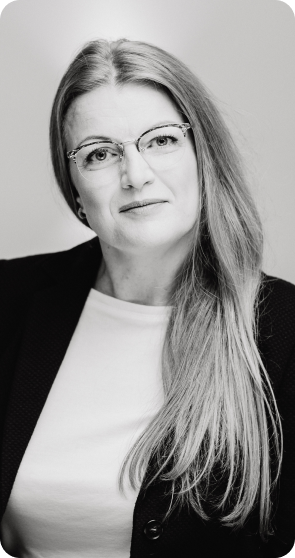 Gundega Strode
Chief Financial Officer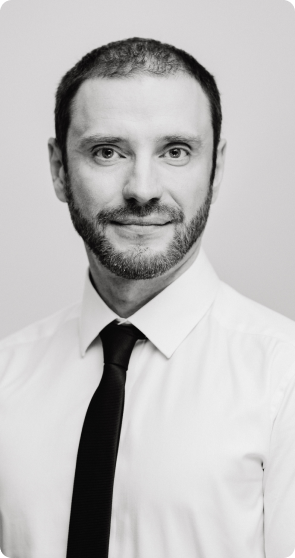 Konstantin Selgitski
Członek Zarządu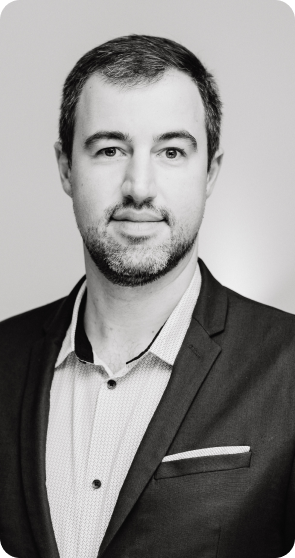 Ilya Ostrovskiy
Chief Product Officer
Zaufały nam globalne marki
Apifonica napędza automatyczną interakcję z klientami dla branż: detalicznej, logistyki,
transportu, turystyki, bankowości, handlu elektronicznego i rozrywki. Pracują z nami największe marki.
Nasi klienci rosną 3x szybciej od swojej konkurencji.
Tradycyjna interakcja z klientem to przeszłość. Przyszłością jest pełna automatyzacja rozmów.
Zobacz, co możesz osiągnąć dzięki Apifonice
Szybsze procesy biznesowe, niższe koszty, lepsza obsługa klientów i wyższa motywacja pracowników.
Angażuj klientów
na każdą skalę
Komunikacja jest kluczową częścią handlu. Odkąd tylko gatunek ludzki zaczął parać się handlem, komunikacja napędzała sprzedaż i sprawiała, że klienci czuli się zadowoleni. Apifonica pozwala na prowadzenie skutecznej i automatycznej komunikacji z klientem, pomagając firmom skupić się na rozwoju i skalowaniu biznesu.
Zapobiegaj przepracowaniu zespołu
Żyjemy w czasach tzw. hiperkomunikacji. Klienci oczekują wręcz natychmiastowej odpowiedzi na swoje zapytania, a firmom ciężko jest zapewnić taki standard. Apifonica pozwala na automatyzację rutynowych interakcji przy wykorzystaniu zaawansowanych rozwiązań biznesowych. Pozwala to firmom zabezpieczyć bezpieczeństwo kluczowych procesów i zadbać o zadowolenie swoich klientów.
Komunikuj się tak, jak tylko zechcesz
Każda firma jest inna i nie wierzymy w stwierdzenie, że jedna metoda komunikacji sprawdzi się u każdego. Apifonica to oprogramowanie z nieskończoną ilością możliwości konfiguracji: działa tak, jak chcesz, a nie tak, jak zostało stworzone.
Dowiedz się więcej o Apifonice
Chat, call, automate: Customer communication in the age of omnichannel (video)
undefined...
HR Voicebot: calculating return on investment
undefined...
HR Voicebot at Decathlon: firsthand insights from the Decathlon's recruitment leader
undefined...