Apifonica sponsors the world's largest telecom-focused hackathon
This year, Apifonica joines TADHack, the world's largest telecom-focused hackathon, as its global sponsor.
TADHack, aka Telecom Applications Development Hackathon, is a grass roots initiative focused on building the telco apps development ecosystem. Since 2013, TADHack brings together developers, businesses, vendors, non-coders, - an amazing diversity of people who want to learn, code, and collaborate on software projects driven by programmable telecoms. With it's impressive 3k registrations and $45k cash prize pot, TADHack is currently a largest telecom-focused hackathon worldwide.
The hackathon will run on two weekends at the end of September across 23 locations worldwide. Each location has $1k in prize money from TADHack, plus some locations have additional prizes from local sponsors and partners. At Apifonica, we set up a global prize of $2k to award the best hacks built on Apifonica's platform.
Even if you can't physically attend one of the locations, you still can join. TADHack will be live-streamed, enabling teams to compete remotely. So you can hack and win a prize, all in your pajamas.
Registration is still open at most locations, and 100% open for remote participants. Join TADHack here, check out Apifonica's Developer resources section and happy hacking!
We're thrilled to see what you gonna build.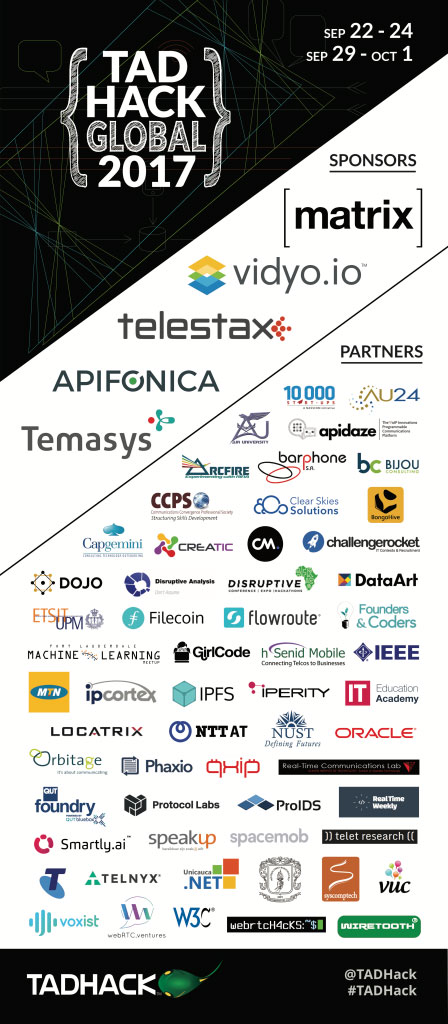 You may also want to read: