11 Customer Experience Strategies That Work
If we asked you about the last time you had a great experience with a brand, it probably wouldn't take you long to remember such an instance.
You'll remember that time when the whole customer journey was so pleasant, that it left a lasting impression on your mind!
It's the same for a poor customer experience too. It would take you mere seconds to come up with a story where the whole experience left you drained, annoyed, angry and upset. You are definitely not buying anything from them again.
A happy and satisfied customer should always be your business's objective.
Why? Because they will keep coming back.
And they will tell their friends and family about you, thereby promoting your business totally free of charge. But plenty of companies still have a hard time delivering a good customer experience, even if they know it's important.
A recent study conducted by Bain & Company shows that 80% of companies believed that their customer experience was nothing short of excellent but the problem was that only 8% of their customers seemed to share their views.
So, we have prepared this guide to give you a few ideas and pointers on how to make your business more customer friendly and put a smile on your customers' faces.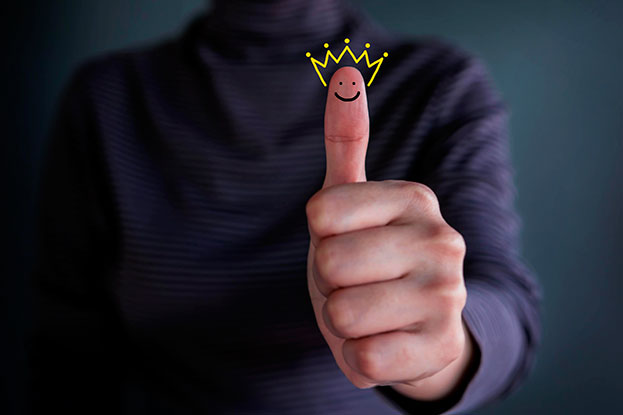 What Is Customer Experience Strategy?
Customer experience is the umbrella term for the sum of every interaction between a customer and a company.
It includes everything from promotions and marketing, a user's experience on the company's selling portal, sales, and conversions, and finally, customer service.
Simply put, Customer Experience is the kind of experience you want to give your customers - It's a feeling which you want to create. People will forget your brand and what they bought, but they will always remember how you made them feel.
How Do You Measure Customer Experience Strategy?
Customer experience involves two different factors - Communication touchpoints and the Interactions.
Communication Touchpoints
An interaction touchpoint is every point when a customer or a prospective customer comes across a message or communication from your brand. These touchpoints are an opportunity for you to showcase your brand values and tell your customers what you stand for.
Examples of communication touch points include social media posts or ads, emails, your website, every time you appear on tv or a conference, etc.
Direct Interactions
Interactions include every time you communicate with someone inside the company, for example, talking with a sales agent, the support team, sending emails, signing up for a trial, scheduling a sales pitch, or even hovering over products you want to buy.
This is where you can truly deliver that top-notch customer experience we were talking about.
If the number of communication touchpoints is very few, then that's a problem. If the quality of your direct interactions is lacking, that's an even bigger problem and is infinitely harder to fix.
So How Do You Create A Great Customer Experience Strategy?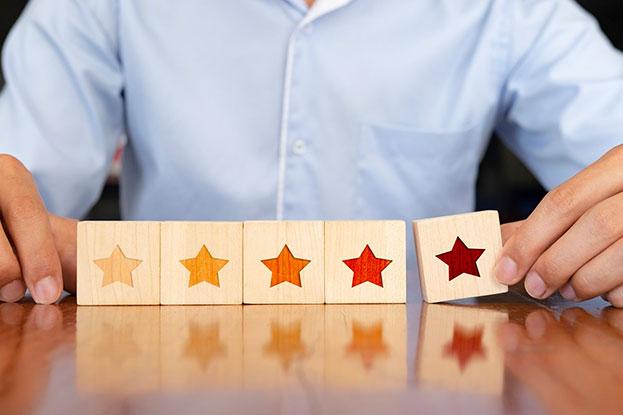 A great customer experience strategy makes it much easier to acquire customers by significantly reducing the churn rate. Also, once onboard, a good customer journey ensures retention and a high number of referrals as well.
But most of all, they will set you apart from the competition. It's not enough to just compete on price and technological features. Instead of selling a product, you're selling a feeling.
People are attracted to a brand that stands for what they believe in and with whom they can have an emotional connection. For example, consider Spotify's marketing.
They know what you're listening to and will create daily personalized playlists for you. For example, if you're listening to breakup music, Spotify will craft a playlist and also offer a few words of consolation, much like a good friend would.
The Three Ds Of Customer Experience
James Allen, Frederick F. Reichheld, and Barney Hamilton wrote a piece The Three Ds of Customer Experience in the Harvard Business Review,  which outlines the primary goals and purposes of customer experience.
All the tips mentioned in this article can be classified under these three Ds. Let's start with the first D and it's corresponding tips.
The First D: Design the right offers and experiences
No two customers are the same, and unless you know who you are selling to, it's impossible to make a sale.
However, by now, most companies are pretty adept at segmenting their customers and audience into different sects and then coming up with value propositions for each segment.
The real trick, however, lies not in acquiring passive, one-time customers, but acquiring customers who will keep coming back and will also advocate for you and sing your praises to their friends, and colleagues. 
Here are a few tips to ensure that you deliver the most personalized customer experience as possible:
Tip No 1: Create buyer personas
You can't have customer experience without knowing what your customers would want - what motivates them, and what their problems or pain points are. Thus your first step is to create a persona or an ideal audience - what does your ideal customer look like?
The first step is to use the customers you already have and get to learn as much as possible about them. The bare minimum details include their age, demographic, if they are married or have a family. The industry they're in, their interests and hobbies, and what their favorite brands are.
Once you have compiled all these details, it's time to get started with the profile so that you can tailor your communication to them likewise. This would be better illustrated with an example.
Vodafone was one of the first companies to do this. Even after capturing most of the market share, they divided their customers into a few, high-priority segments- 'young, active, fun" users, occasional users, and a few others.
After that, they developed different propositions for each of these groups: - The group of young users was offered Vodafone Live! - it was a service which provided games, popular songs as ringtones, news, sports, and infotainment.
Occasional users were given Vodafone Simply, which offered a very straightforward and uncomplicated mobile experience. Thus it was a better customer experience, for everyone involved.
Tip No 2: Tailor your vision to suit your customer experience
Most big companies fall into the dominance trap. What this means is that once they amass a large enough following, they stop caring about customer experience, because they think "who else will they turn to?"
It's important to build a customer experience strategy that has fulfilling customer journey goals and making them happy at the forefront of the company's mission.
But before you do that, you have to be crystal clear with your mission - whether it is to win new customers or to enter into new markets or launch new products or services. You need to restructure your goals to create long-lasting values through a Customer experience strategy.
Tip No 3: Reverse Engineer Your Mission
Once you have your mission sorted out, it's time to work backward from there. Steve Jobs, the world's best-known advocate for delivering the best customer experiences once said, "beginning with the customer experience and working backward to the technology".
When it comes to providing good User Experience, you have to solve a problem for them or make their lives easier in some way, and that will be your USP. For example, Amazon's USP is delivery earlier than promised. So keep that in mind and then work backward to make it possible.
Plenty of websites autofill forms for their users, which makes it easier and more customer friendly. Even the smallest of details can make a difference.
The Second D: Delivering value to the Customer
Even the best of intentions and the most worthy of goals can be upended by improper execution and not focusing on the right details.
We have to ensure that no matter what, even if a prospective customer doesn't complete the purchase, we should go all out to make them have a pleasant experience. Cause there is no faster way to run a business into the ground than not caring about your customers.
Here are a few tips on how to make sure your customer feels good about your company long after the purchase.
Tip No 4: Have cross-functional teams
All across your supply chain, all of your teams should be well appraised of every other team's job and their status.
Thus you should always hire team players, with excellent interpersonal skills who will work from the heart and understand that a smile on their customer's faces is the ultimate target at the end of the day.
An example where this comes in useful is if someone calls customer service and then you switch that person over to technical support or the legal team for warranty issues, ensure that there is communication between the teams.
This will prevent the caller from having to explain their situation over and over again.
Tip No 5: Give your customers a chance to be heard
While it's okay to try to guess what your customers want, it's a lot easier just to ask them what they want. That's why it's essential to create questionnaires and feedback loops.
Once a customer makes a purchase and starts using your product or service, ask them to rate your app or product, and leave comments. You can even follow up with customers over the phone.
You must give them some incentives to take part in these post-interaction surveys. Consider cashback, special features, and other giveaways if customers respond to you and give feedback.
Here's an example of how feedback can help your sales. Superquinn was an Irish grocery chain. Their Founder and President, Feargal Quinn takes a walk around his stores every month talking to his customers.
And about two times every month, he used to invite twelve of his customers to join him for a discussion and then ask them about the quality of service, pricing, cleanliness, product quality, new products, and advertising promotions, etc.
He would try  to learn where and how he is lagging behind his competitors. He would then uses these details to evaluate his store managers, his sales strategy and continuously improve the way he ran his business.
During his discussions, he once learned that a large percentage of his shoppers were not buying from their bakeries. His bakery managers, once aware of this statistic, came up with a load of ideas to build up traffic.
For example, they started using the scent of freshly made doughnuts to entice customers into the store, and then they would give them free samples. All of these efforts jacked up their marketing sales by a huge amount.
Tip No 6: Store and organize all your customer interaction data
Like we said before, customer feedback is paramount, and you need a place to store their opinions and feedback. This is where CRM (Customer Relationship Management) systems come in.
CRM software is a convenient method of storing all customer data in one place. In doing so, all your departments can access that data. For example, the sales team can classify people into various stages of the acquisition funnel, which will then trigger specific actions.
Popular CRM software includes Hubspot CRM or Salesforce CRM. They include both free and paid versions.
Customer support or supply chain can also come in, learn about the customer from the database and then, deliver personalized experiences depending on the segment the customer is in.
Tip No 7: Pay close attention to social media.
This is where customers are most at ease and most truthful.
Ensure you have people on social media responding to queries and always respond to the ones who have had bad experiences or have faced problems. This practice shows that you care for and value your customers.
Maintaining an active social media team is a must. If people are facing problems, plenty of them turn to the company's Facebook page for help. Ensure that there is always someone on the other end of these queries.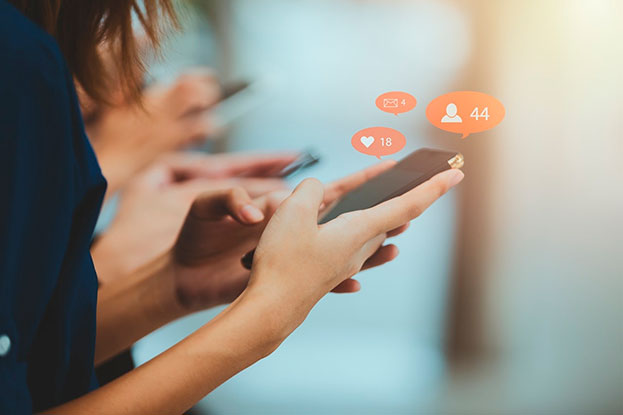 Tip No 8: Have reliable Customer Experience metrics in place
Unless you start measuring the fruits of your efforts, you will never know if they are working or not. Performance metrics are the only way to judge your company's performance. It's a complete measure of how all your teams are performing.
The number of website interactions and form fills are a measure of how well your technical team is performing. The number of app downloads is a measure of how well your marketing team is doing.
The number of product sales and sales pitches is a measure of your sales teams efficiency. Query resolution time is a measure of your customer service team's performance.
However, when judging Customer Experience, the focus should be more on your customers. Here are some of the metrics you can use for already acquired customers: -
i) Net Promoter Score - This is the percentage of your customers who would or would not recommend your products to their friends, family, or colleagues.
ii) Customer Satisfaction Score - This metric helps you understand how satisfied a customer is with your company after a recent interaction - which could be a customer service call or a purchase.
This is why you are often asked to rate the quality of your customer service call after the call is done. It's the same as when you rate a delivery person or a product on Amazon upon reception. 
Here are a few more metrics you need to start looking at.
The Third D: Developing the capability to do it again and again
Now that your vision is in place and with the audience segmented, it's time to start off operations. At this point, it's essential to keep a close eye on the business, so that you can figure out ways to optimize it wherever possible
This will ensure that sales keep going up every quarter and you carve out your place in today's crowded market. If there isn't constant improvement, sales will go down slowly and your company will lose its footing.
That is because your competitors will keep on trying to push you out and outperform you.
If your brand's visibility isn't high enough, people will just forget about you. To keep the brand relevant and to increase sales, you need to rely on both creativity and tools.
Here are some ideas on how to do that:-
Tip No 9: Have An Unforgettable Brand Personality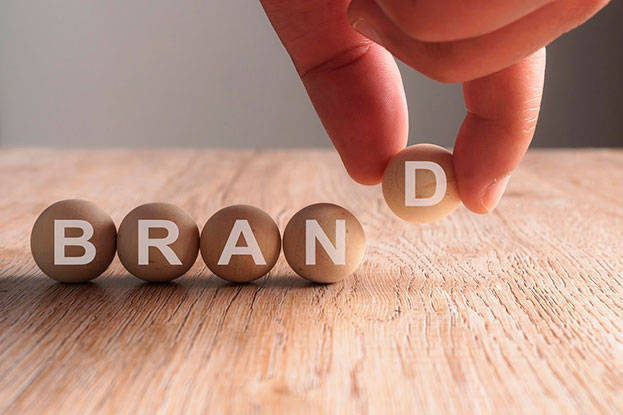 If I ask you to name a few popular brands, what would you say? Apple, Old Spice, McDonald's, Nike, Coca-Cola?
What they all have in common, is they have a super unique and super creative brand personality. There simply is nobody else like them. They are not competing with others in terms of functionality or affordability, instead they are competing in customer experience.
They are ahead of the competition and always will be, simply because of their brand image. For example, there are so many smartphones which can rival the iPhone's performance, and they are definitely a lot cheaper.
Yet, Apple keeps churning out a profit every year. Why so? Because they have an ephemeral quality to it, something which you can't put a finger on, something which nobody else has. You simply trust them to provide excellent customer journey.
This is a job for your marketing and advertising team and in many ways, the most important job of all. So please ensure that there are no compromises here.
Tip No 10: Research Your Competitors
Let's face it! Sometimes, when it comes to ideas, you will draw a blank. Sometimes, you need inspiration, and there is no better place to get it than your competitors.
Do an in-depth analysis of all your competitors and market threats to get a clear idea of what you are up against. This will help you understand where improvements need to be made so that you can match up to competitor brands.
Tip No 11: Build systems for quick and effective customer query resolutions
Most of today's customer support and experience systems are automated. Just think of chats which pop-up whenever you visit a SAAS website to Uber's automated query resolution for fare revisions, etc.
These systems need to be in place for quick resolution of problems without involving human resources. Also, having these options places the customer in control. It shows them that support exists and they can avail it when they need it.
Live chat platforms like Acquire are very useful for when people are browsing your website. They offer quick automated responses to common queries without being intrusive. These rapid responses allow for the seamlessness you need to ensure a purchase and a smooth customer experience.
These systems can also be utilized in sending customer retention emails. For example, Classpass, a popular health, and fitness company in the US, which sells gym memberships, sends reminders to its users whenever they haven't visited a gym for some time.
Tip No 11: Take The Help Of AI or Machine Learning
According to Gartner, more than 6 out of 10 customers in the US would use a digital tool like a website, or mobile app to resolve their daily issues rather than call or video chat with customer support. Here's a list of Gartner's popular technology trends in executing strategies.
By properly leveraging AI, your systems can automatically respond to common customer issues and guide them through their problems with highly relevant content.
This will reduce the workload on your customer service team as they won't have to attend to simple issues, which frees them up to focus on more complex tasks.
AI can record a customer's history of purchased products and can even view past interactions. Thus they can send highly curated replies and keep a track of the user's responses. This keeps things contextual as well and provides for a much cleaner experience.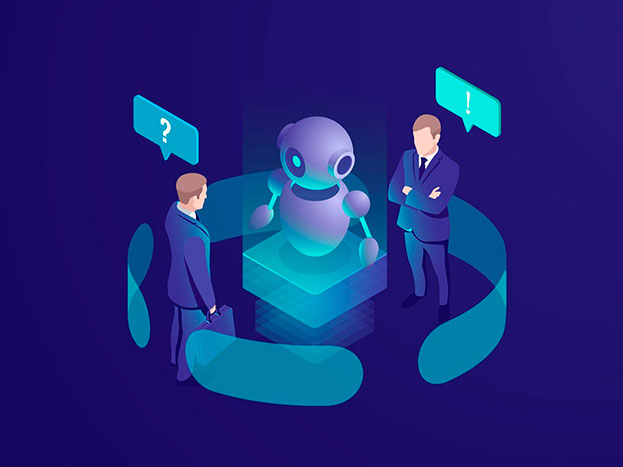 Final Words
The best companies are the ones which can strike the right emotional chord with its customers, as customers are more likely to stick with a brand whose vision and beliefs resonate with their own.
This is why customer experience is so important and vital to building up a large and satisfied customer base.
You may also want to read: