9 Profitable Marketing Strategies For Small Businesses
Marketing managers in small businesses face a seemingly endless and challenging uphill climb!
Whether you own a small business or manage its marketing, you know that a powerful online presence is a must-have for your brand to grow. 
Why online, you may ask... 97% of the people in your locale will likely learn about your brand through the Internet.
But that does not mean you should target only a robust online presence, with no offline marketing strategies. It is a delicate equation to work out, with the correct answer often involving a delicate balance between online and offline marketing. 
Likewise, you have to use a combination of conventional and modern marketing tools and techniques to reach a more substantial chunk of the masses.
Small businesses often lack the luxury of a lavish marketing budget but we can't debate on the fact that creating awareness among the target audience should be one of your primary goals. 
Then there is product development, financing, and recruitment are some of the other essential aspects.
So, it all boils down to choosing a marketing strategy that is effective and economical. We have shortlisted nine top marketing strategies for small businesses that you must consider.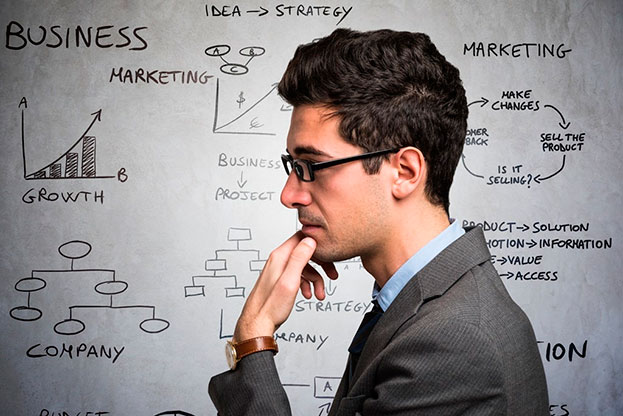 How To Market Your Business
Without further ado, here are some top-notch marketing techniques for small businesses.
1. Search Engine Optimization (SEO)
Did you know that over 71,000 searches are performed every second on Google? That goes to show that at some point, somebody will try to find you online.
If someone were to search for a product or service you offer, will your company website come up in the search results? If yes, will it be among the top results that appear on the first page? Because let's face it, people rarely go to the second or third page of search results.
So how do you improve your Google ranking and ensure that your website appears on the first page of search results? Search Engine Optimization (SEO) can help you achieve that!
Several factors determine the rank a website gets on the list of responses to a user query. Some of these include content quality, page speed, bounce rate, SSL security, backlink profile, Click Through Rate (CTR), and keyword relevance.
Small businesses can find SEO to be challenging, especially if they do not have an in-house expert. Fortunately, various SEO marketing agencies can help you overcome this ordeal.
Another critical aspect to consider when it comes to small businesses is local SEO. Almost 33% of all searches performed on mobile devices are related to location. 88% of customers either call or visit a local business within 24 hours of searching for it online. 
2. Socia​l Media Marketing
Social media marketing is one of those strategies that you must incorporate into your overall marketing plan. You can no longer be asking if you should be active on social media. Instead, you should be figuring out the amount of time and resources to devote to it.
The first step involves choosing the social media platforms where you think your brand will do well. This falls directly in line with the platform where the majority of your target audience is active. Then comes the more challenging part of formulating a thorough plan. You need to decide:
The type of content you will be posting

How often you will be posting
There are plenty of other things to keep in mind too, but that's a story for another day.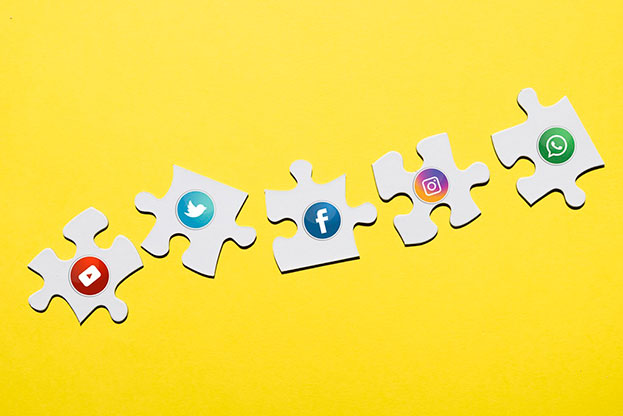 3. Content Marketing
Content Marketing is an excellent marketing strategy example for small businesses. Publishing quality content on your website is a foolproof way of creating and maintaining meaningful, long-term relationships with your target audience. But what qualifies as "quality content?"
Who is going to read the content you publish? If you want to publish top-notch content, you must create it keeping the readers in mind. What your target audience cares about, their desires and challenges should influence your content. Quality content helps in improving your SEO score as well.
One of the tools being used these days is a buyer persona, wherein data about your target buyers are accumulated and stored. These buyer personas facilitate the creation of customer-centric content. We recommend having a diverse, well-thought-out range of topics for your content.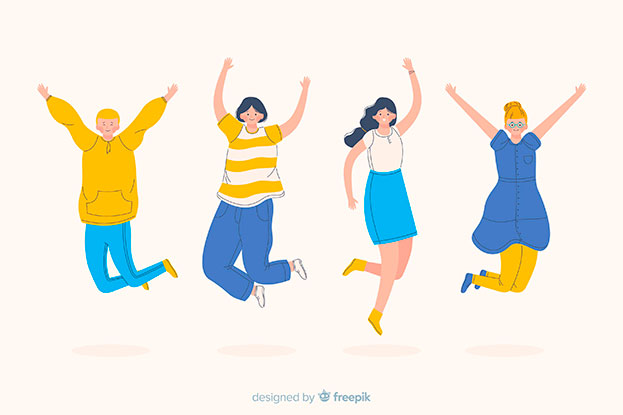 Moreover, do not restrict your website to written content only. You should include videos, infographics, podcasts, and other types of content to appeal to a broader audience and make a more significant impact.
4. Overall Optimization of Your Website
Your website represents your brand more than anything else ever will! If a visitor on your site has a positive experience using it, they will most likely buy your products or services.
You can optimize the experience of every website visitor by using these simple (and affordable) tips and tricks:
Optimize your website interface for mobile devices because most of the searches are performed on mobiles.

Place relevant keywords on your site and avoid having unnecessary or redundant keywords.

Improve your web design by hiring a freelancer or web designing agency.

Include meta and title tags in the blog posts that are published on your site.

Include new and unique landing pages.
5. Email Marketing Strategy
Email marketing is perhaps the most cost-effective way for small businesses to enhance their market presence. Do not expect every new site visitor to buy something, because most do not. You must keep in touch with these leads and convert them into buyers. And what better way to accomplish that than email marketing!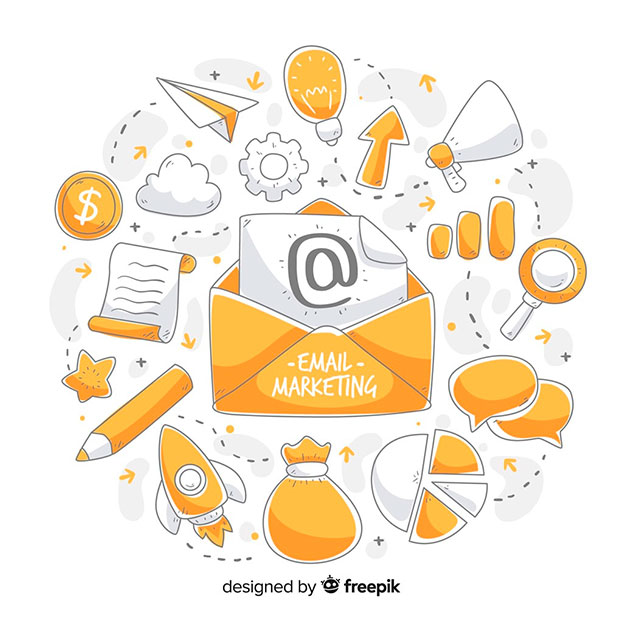 Nearly 40% of marketers consider leads from email marketing to be high-quality. But how do you collect the email address of every site visitor? We recommend using a "lead magnet," wherein the visitors get something in exchange for sharing their email addresses. It may be an ebook, special promotion, webinar invitation, and so on.
After getting the email information of your site visitors, you must segregate them into groups based on several factors. This will allow you to implement a more personalized marketing campaign with targeted content.
More often than not, customers prefer getting sale details and promotional offers through emails. We recommend creating a monthly or bi-monthly newsletter and circulating it among your customers.
6. Encourage Positive Reviews
Customers will never blindly trust a new product or brand. Small and new businesses need to have a coherent set of policies that encourage happy customers to share their positive reviews on public forums. Nothing sells a product or brand as effectively as word-of-mouth marketing does!
Buyers' rely on the reviews posted by other customers to make a purchase decision. If they see a positive review of your product online or a picture on social media, they are more likely to consider your brand trustworthy.
You should post customers' positive reviews on your website as well. Encourage your happy customers to tag you in their reviews and social media posts by sharing your account handles.
7. Influencer Marketing
Although relatively new, influencer marketing makes for an exceptional marketing strategy for small businesses. Social media influencers have tons of followers on Facebook, Instagram, YouTube, and other platforms. If you can get an influencer to promote your brand or product, you can have thousands of new customers overnight.
We recommend looking for influencers who are considered experts in fields that your products and services cater to. If your brand deals in skincare and makeup products, you should try to get a famous model or actress (and not a male pro-wrestler) to promote it.
Since you have a humble budget for marketing campaigns, you should try to get an influencer to promote your brand for free. If that does not work out, consider getting into a long-term paid collaboration with them to justify the cost.
8. Direct Mail Marketing
One of the most conventional ways of marketing is via direct mail. If you believe there is no place for direct mail marketing in today's social media era, think again! As it happens, small businesses still use this marketing strategy effectively. You may prefer taking a different route and not getting lost in the ocean of digital content.
But to be effective, direct mail has to be attractive and unique. You want to draw their attention and pique their curiosity. We recommend using an eye-catching, colorful envelope to arouse the recipient's interest immediately. The letter should be addressed to them personally and convey your message.
Compelling content and attractive appearance are indispensable if you want direct mail marketing to work in your favor.
9. Google My Business and AdWords for Small Business Advertising
Google My Business is a blessing for small businesses targeting local markets! Your business listing gets promoted and appears at the top of a search page before the search results.
You should aim to get a spot in the top three listings on Google My Business. If you manage to do that, you can rest assured that a considerable number of people will get to know that you exist. To get a higher GMB ranking, all you need to do is optimize your profile and get some favorable reviews.
Google AdWords can tend to be a bit expensive for small businesses, but it is a tried and tested tool for online marketing. What makes it competitive is its requirement of perfect SEO. So you should pair it with other strategies.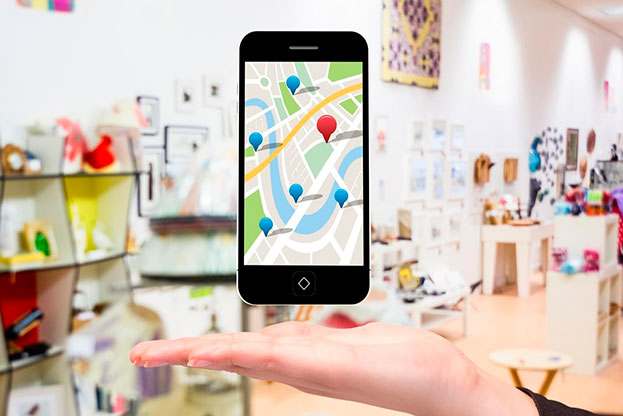 Final words
There isn't one marketing strategy that will be ideal for every small business. That's where it gets a bit tricky - you won't find a set plan that has been tried and tested. But a combination of some of the strategies we have recommended can prove to be effective without costing you a fortune!
The majority of marketing managers in small businesses evaluate a strategy based on its estimated Return on Investment (ROI). With a shoestring budget of sorts, it is wise to rank strategies from highest to lowest ROI and find an optimal mix of the top-ranked alternatives.
But who says all market strategies require huge investments? You can use other low-cost business marketing tips and tricks such as collaborations, co-marketing, coupons, contests, and giveaways.
By no means is it easy to market small businesses. We hope this guide helps clear the air for you to decide the optimal way to reach your target audience.
Till next time!